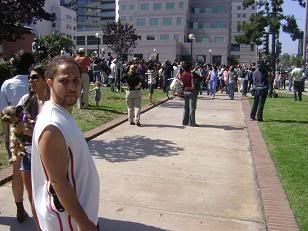 June 25th, 2009 will be known as the day the music industry and the world lost one of the greatest showmen that has ever lived. Michael Jackson died from an apparent cardiac arrest. This was sudden news and has affected everyone in different ways.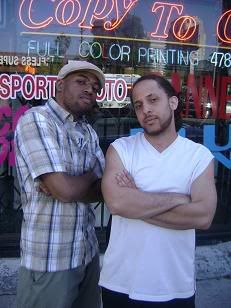 .

While leaving my very, very gay neighborhood with Dan-e-o and Botany Hill enjoying the beautiful L.A. weather in a cool ass convertible, Dan-e-o received a text. It said that Michael Jackson was dead. He reacted with almost instant belief and shock. I didn't believe it. I said that I wouldn't until I saw it on the news or something. We all know how shit is. There are always rumors of something happening and its usually on the internet or through texting. Next Botany Hill got something. Okay. Maybe this is true, but still, I refused to believe it.

Then the floodgates opened.

Text after text with bad news. He's dead. He had a heart attack. We started flipping through the stations to find something to tell us what was going on. Of course this is L.A and we have the worst stations so it took a minute to find something. Tribute songs. Shit. Multiple stations were playing Michael Jackson song after song. One text said that he was at UCLA Medical Center. Well, fuck. I used to work there, I know where it is, and we weren't very far from it. We popped a bitch (made a U-turn) and headed to the hospital. We found parking further down and booked it. We were amongst the first group to arrive. News reporters were there. Multiple news vans from every channel and helicopters circled the area.




Everyone was getting information from each other left and right. Was Michael dead or not? How did he die? Was he inside? Too many questions and not enough answers. More and more people showed up. Dan-e-o asked if people would start some shit. I told him that they wouldn't. It's only when we win championships. Also, it depended on how someone had passed away. We were safe. Plus, we were three Black dudes. We were the safest people in the area.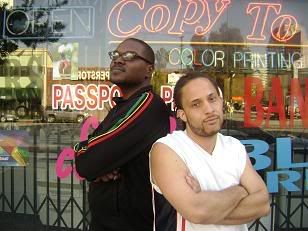 At one point a huge rush happened. We all started running with them. Why? We don't know. We ended up at the entrance to the hospital where people started chanting MJ's name. Everything was starting to set in. The King of Pop was dead. After we realized that we weren't going to get any more information there we headed back to the car and shared our thoughts and memories on Michael.

There is no one that has ever listened to music that doesn't know one of his songs. No one. He spent his life entertaining us and died preparing to continue doing so. He will live forever in his songs. He has made hundreds of songs for us to remember him by and I believe that we should do so. Listen to any of his music and just chill ("Rock With You"), dance ("Off The Wall"), or think ("Human Nature"). Yes, I got to meet Dan-e-o and Botany Hill on a very sad day. But at least we all had one another for such an occasion. Everyone take care and God bless.