Welcome to our corner of wrestling's online community, Tha O Show.

Launched in February of 2006, Tha O Show has become one of the most popular web sites of its kind on the internet drawing more and more visitors each month. Tha O Show website features, news, commentaries, event recaps and more.
The crown jewel of our website is The O Show Radio Program, which was launched on March 2nd, 2007 and has since become one of the most downloaded radio programs on the internet today.
Tha O Show is listened to by hundreds of thousands each week. Tha O Show Radio Program has been touted by many as a fresh, energetic, and insightful alternative to many other radio shows of a similar genre.
This isn`t a wrestling and MMA show. It's a show about everything! We affectionately refer to it as Locker Room Radio - meaning anything guys would discuss in the room s fair game: Sex, sports, music, sex, movies, tv, sex and yes ... pro wrestling and mixed martial arts.
The Founders of Tha O Show are Big Daddy Donnie & Dan-e-o. These two life long wrestling fans have very unique opinions and thoughts brought on by their very different backgrounds.

On June 7th 2012, Dan-e-o stepped down from his duties as co-host and a new era in online radio was launched. Ironically this new era, was the combination that started online wrestling radio more than 15 years ago.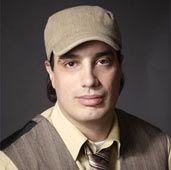 Big Daddy Donnie


Big Daddy Donnie is a long time member of the wrestling industry. He hosted the first online wrestling radio show ever broadcast back in 1996 with Notorious T.I.D.

Donnie is a long time veteran of the airwaves covering everything from pro wrestling to mainstream sports to politics and world affairs.

Donnie has also worked in every aspect of the wrestling business, most notably as an award winning booker/promoter having developed creative for some of the biggest names in the industry, like Hulk Hogan, Mick Foley, Kevin Nash, Scott Steiner, and many many more.

Big Daddy has also received accolades for his work as a lead play by play announcer both in pro wrestling and in amateur basketball.

He also worked as an award winning staff columnist for two of the biggest online publications in Canada – Slam Wrestling, and TSN.

Big Daddy Donnie is a devoted MMA fan, a former high school teacher and a sports junkie. He has also been a high level basketball coach for the past 14 years, and has helped many young high school players develop into college / professional standouts.

On Tha O Show, BDD is best known for his quick wit, outstanding interviews, and his ability to breakdown virtually any story and provide unique perspective.

His alter ego on Tha O Show – "The Horse Tooth Killa" is a horrible rapper with an inflated ego and an undeniable cult following.


Notorious T.I.D.


Since 2007, Notorious T.I.D. has been a member of Tha O Show Radio Program with his own featured call-in segment. After five years, he finally decided to kick the door down and claim the co-host chair as his own. And really, who was going to stop him?

People often ask if T.I.D. is really as rude and crass as he seems to be on Tha O Show. The answer is no – he's much worse!

Chris Tidwell is 6'4", 275 pounds of ass kick. Tid has been an outstanding pro wrestler for the past decade and a half and is widely respected as a locker room leader wherever he goes.

Although he prefers to do his business in the ring, Tid also has experience as a booker / match maker and has an excellent mind for the business. His extensive MMA / boxing background make him the most well rounded fight analyst in the industry today.

This man is a legit badass who has the quickest comebacks of all time. In a battle of one-liners, he is undefeated.



Crystal Beth





Everyone's favorite drug, Crystal Beth joined Tha O Show in early April of 2011. In that time she has cemented her spot on the air as the sweet calming influence who will also throw a nasty right hook if you piss her off. Crystal Beth is a former pillow fight champion, an accomplished amateur boxer and a staunch lesbian who is completely obsessesd with Trish Stratus and Katy Perry.

Her segment "What I Learned This Week" has become a staple on the show and is one of the most anticipated moments each week for Osters and BethHeads all over the world.

Off air, Crystal Beth is the head of sales, quality control and research for Tha O Show.




Voodoo Drew





Voodoo Drew is the masked, smoked out guitar playing member/producer of Canada's premiere Horror core group So Sick Social Club. So Sick do not have a typical fan base. Their fans are more like a sick demented loyal army! So Sick have killed stages all over the US and Canada. Opening for acts such as D-12, Tech N9ne, Necro, Sid Wilson of Slipknot, Blaze Ya Dead Homie, Boondox, Kung Fu Vampire, Mars etc. So Sick are the first act with hip-hop influence to ever be endorsed by Jagermeister, and are also associated with the infamous Rue Morgue Magazine.

Voodoo Drew is actually a former pro wrestler as well, performing on the Ontario/Quebec Indy scene. Look out for his music, pro wrestling and pornography insights every week on Tha O Show!




Dan-e-o





Dan-e-o is a legend in Canadian hip-hop.

He is a founding member of the Toronto-based hip-hop crew, Monolith, and of Tha O Show.

Dan-e-o has released numerous albums and mixtapes, and is currently touring the continent promoting his new album "Season Premiere" as one half of the hip hop super-duo, Perfeck Strangers.

Dan-e-o hosts a weekly call-in segment on Tha O Show, and is the President of O Show Music.




The Flatliners





Big Daddy Donnie has referred to them as "the best all-around tag team in the business today" and "Your favorite tag team's favorite tag team". Matt Burns and Asylum are truly a unique pair.

These men who have wrestled across Canada and for ROH, and have coined classic sound bytes heard on Tha O Show every week; "Shooooooot" and "kaaayfaaaaaabe"

Tha Flatliners were voted favorite guest co-hosts by Tha O Show audience two years in a row.




Black Prophet





Not much is known about this man. He was an O Show listener who eventually joined the team – under his own rules. He shows up when he wants, and for how long he wants.

He's a militant African-American social critic, quick to point out the evils of white society and the mistakes of black men and women everywhere. The Black Prophet has promised a revolution.




Tyson Dux





"Textbook" Tyson Dux hosts his own segment known as "The Classroom". This one is really aimed at young workers looking for tips and tricks, but any wrestling fan can improve the way they watch wrestling by paying attention to your teacher!

Dux is widely referred to as Canada's best wrestler and one of the best in the world. He has wrestled for the WWE and for TNA. Dux is a head trainer at Scott D'Amore's Can Am Wrestling School in Windsor, Ontario.




Rico Montana





"Secte De Uno" Rico Montana is a beast. He's absolutely huge, and loves knocking people out – with a big right hand or with his sharp wit. Rico is a huge star in Mexico and has worked in Japan, Europe, and across the U.S. and Canada.

Rico loves telling people that Dan-e-o is his bitch. So far we haven't found any hard evidence confirming this, but we refuse to argue with him!




Jennifer Blake





"Girl Dynamite" is a long time friend of Tha O Show who once superkicked Dan-e-o in the middle of the ring! Blake is a native of the Niagara Falls Ontario area but has wrestled all over the world. She works under the name "Autumn Frost" for Wrestlicious and is one half of "Las Gringas Locas" in Mexico's AAA.

Jen is a frequent guest on tha show, and is also an excellent unofficial producer. Jen has booked legendary manager Jimmy Hart, ROH star Chris Hero and TNA star Hernandez on Tha O Show as guests!




Cham Pain





Cham Pain is the high energy, charismatic verbal assassin that you've heard on Tha O Show in his "Glass of Cham Pain" segment. He is a member of the North Carolina crew, and his best friends include Matt and Jeff Hardy, Gregory Helms and Shannon Moore.

Cham Pain (real name Marty Garner) has worked for ECW and WWE and is the former personal assistant of The Rock! Nobody has better road stories than this man!




Dante Ross





Dante Ross is the busiest lazy man on the planet. Most of his hobbies require little to no movement including making short films, writing for four blogs, three podcasts, and art. A wrestling fan for almost three decades he grew up admiring wrestlers like Kevin Von Eric, Mr. Perfect, and Bret Hart.

He has been a contributing writer for Tha O Show for three years and a fan for even longer. The "Dante VS Fronte" segment heard on tha show proved that he may be only guy with worse lady getting skills than Frank.

Dante is an incredibly talented individual and all of us here at Tha O Show are thrilled that he is part of the fam!